VB AL-KO Semi Air (Ducato/Boxer Single Axle) - £2080.00
Fully fitted from: - Please Call For Details
Twin Axle System from £3195.00*
AL-KO systems are for workshop installation only
____________________________________________________
VB-SemiAir system for vehicles with an AL-KO AMC chassis
VB-Airsuspension already offers a VB-SemiAir system for most vehicle types. Now a new system has been added for the AL-KO AMC (Automotive Chassis).
The AL-KO AMC chassis is popular in the motorhome sector as it is much lighter and lower, which offers many advantages for motorhome manufacturers.
As you are well aware, many motorhomes often carry significant loads and the rear suspension begins to "sag" because it has not been designed to bear the heavy weight. To support the standard suspension, VB-Airsuspension have developed a semi air suspension for this chassis (VB-SemiAir). VB-SemiAir supports the existing suspension, which allows for greater spring travel. As a result the vehicle will be much more stable and comfortable.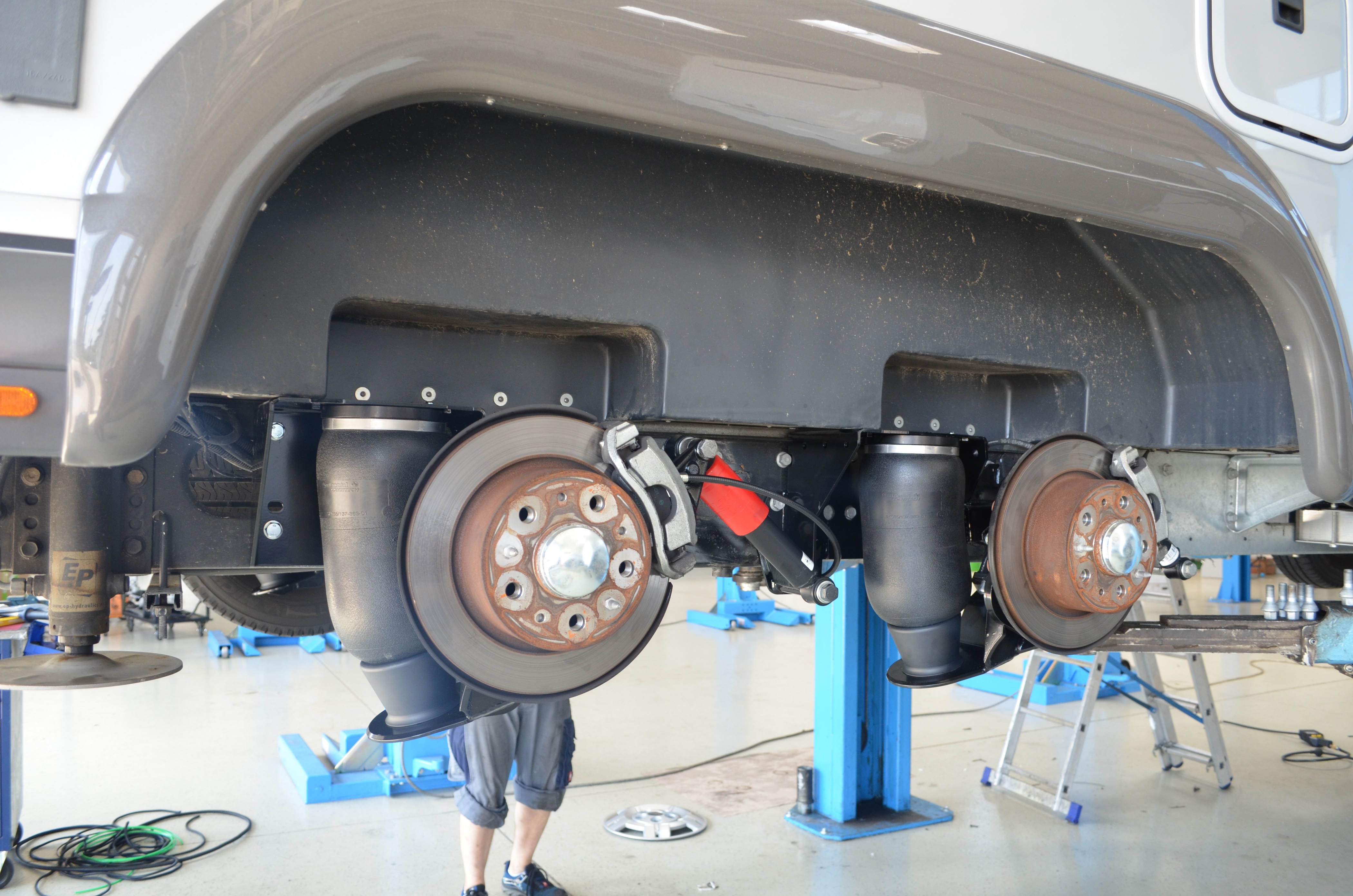 * Systems can be vehicle specific so please only take this information as a guide only. We will require further information from your vehicle to ascertain the correct parts and cost.